Gold processing plant
JXSC provide Mineral processing solutions for Alluvial gold/diamond/Tin/Coltan/Tungsten
/Zircon / Black sand Mining plant as customized
1
JXSC's mining solutions design allows you to start recovering minerals with a base wash plant (scrubber / concentrator) unit. Various crushing, milling equipment can be ordered to make your solution more comprehensive. This can be implemented at a later stage, once you have begun to see an initial return on investment. This way, JXSC provides miners with a low capital starting point. The income that these base plants generate can then be used to fund their further expansion and enhance recovery.
Alluvial gold ore are mainly mined from land surface or river or underground. Has various types gold raw material: alluvial gold/placer gold/sand gold/river gold/ gold tailing,ect. The main process include: feeding,washing,sieving, rough separation ,final concentration and refining. Because the gold density is much bigger than other minerals, so mainly use gravity separation
Heap leaching (HL) is a flexible and economic mineral processing method, commonly used to extract gold from low-grade gold ores. In this process, ore is firstly crushed to fine particles. By spraying leaching solution to the large piles, the gold-containing solution is leached. Then used the method of carbon adsorption, zinc powder displacement device and so on to separate gold from the liquid.
Gold CIL (Carbon in Leach) Process is an efficient design of extracting and recovering gold from its ore. By cyaniding and carbon leaching crushed gold ore slurry simultaneously, CIL process lower the gold mining operation cost and increase gold recovery rate to a degree of 99%. It has become the first choice of modern gold mining and beneficiation plant design.
1
JXSC Mining Main Product
1
1
Why Choose JXSC Mining Equipment
1

Quality Assurance
JXSC have advanced, efficient and strict management mode, excellent manufacturing facilities and first-class technical force, that enable us to make high quality products in time.

TOP-Level Service
JXSC provide speedy accessories and after-sales service guarantee the service life of product and ensure the long-time steady operation of your mining project.

Professional Team
JXSC have More than 30 experts are ready to provide after-sales and 24-hour service for you . Most of them have 30 years of experience, Please be assured .

Prompt Response
When your mining equipment have problems, please contact us in time, we are committed to arrive the site within 24 hours in China and 48 hour all over the world..
1
JXSC Complete Set Minerals Separation Plant
1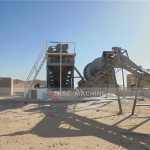 Sudan 20TPH rock gold mining plant
JXSC built a complete 20TPH Rock Gold Processing Plants for one of our Sudan client. The process flow is Crushing –> Screening –> Grinding –> Concentration.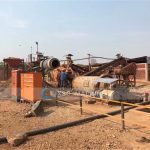 Zambia 10TPH Rock Tin Ore Process Plant
JXSC built a complete 10TPH Hard Rock Tin Processing Plants for one of our Zambia client. The process flow is Crushing –> Screening –> Grinding –> Concentration.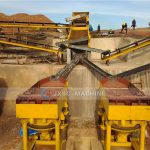 Uganda 100TPH Coltan Mining plant
Uganda 100THP Coltan Mining plant Adopts sieving process to grading the raw ore, then big size fraction goes to grinding process, then gravity separation process with jig separator,the small concentrate would refined by shaking table in last step.