Published time:29 August 2019
Lithium is an important strategic resource widely used in emerging fields such as batteries, ceramics, glass, aluminum, lubricants, refrigerants, nuclear industry and optoelectronics. It is an indispensable and important raw material for modern high-tech products.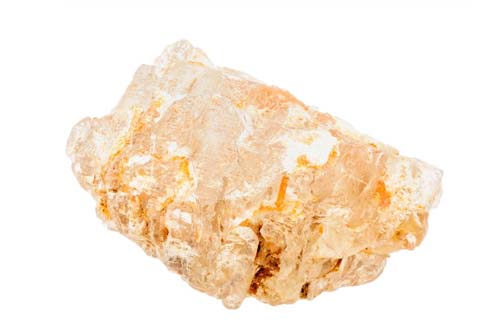 1. Distribution of lithium ore
Chile, China, and Argentina all have rich reserves of lithium, but they are all eclipsed by the Salar de Uyuni in Bolivia, South America. According to the US Geological Survey, the lithium reserves under the Uyuni salt marsh are staggering, accounting for almost half of the world's lithium. If the lithium mine resources are fully developed, Bolivia, a poor South American country, will rival the Middle East giant Saudi Arabia.
2. Development prospects
From the perspective of the changes in the various uses of lithium in recent years, the battery has become the first largest application field in terms of the growth rate of lithium in other fields. At present, the global demand for lithium carbonate is around 140,000 tons. It is expected that the global demand for lithium carbonate will maintain an average annual growth rate of 15% to 20%, driven by the growth in demand for global consumer electronics and new energy vehicles. The annual consumption will reach more than 300,000 tons, and the proportion of new energy vehicles to lithium carbonate will increase from 9.7% in 2012 to 37.8% in 2018.
If the global new energy vehicles, especially the pure electric vehicles represented by the US Tesla, grow faster, the global demand for lithium carbonate will reach 350,000 tons by 2010. As for the supply of lithium carbonate, there will be a gap in the supply and demand of global lithium carbonate by 2019.
3. Lithium mining equipment
Lithium ore beneficiation equipment includes crushers, ball mills, jigs, flotation machines, etc., as well as some auxiliary equipment to form a complete production line.
4. lithium ore beneficiation method
(1) Hand selection method
The hand selection method is a sorting method based on the difference in color and appearance between lithium minerals and gangue minerals. The selective particle size is generally 10 to 25 mm, and the determination of the lower limit of the particle size depends on economic benefits. Hand selection is the earliest method of mineral processing used in the history of lithium mine production. In addition to spodumene, the hand selection is also used to pick lithium concentrates from lithionite, petalite, and amblygonite.
The hand selection method has been generally replaced by flotation or other methods due to its high labor intensity, low production efficiency, and large waste of resources.
(2) Flotation method
In the 1930s, flotation was applied to the industrial production of spodumene concentrate. There are two flotation processes of spodumene: one is positive flotation and the other is reverse flotation.
1 The positive flotation that is preferential flotation of spodumene, the working principle: ground fine ore in an alkaline medium formed by sodium hydroxide or sodium carbonate, after high concentration, strong agitation and multiple washing and de-sludge, the fatty acid or its soap is added as a collector to directly float the spodumene.
2 The reverse flotation process is to inhibit the spodumene in a lime-adjusted alkaline medium with dextrin and starch as a regulator, and use a cationic collector to float the silicate-like gangue mineral as a foam, and the product in the tank is It is a spodumene concentrate.
Hand selection and flotation are the main methods for selecting spodumene. Other methods such as thermal cracking, magnetic separation and gravity separation play an auxiliary role in the production of spodumene concentrate.
(3) Thermal cracking beneficiation method
Working principle
When the natural spodumene is about 1100 °C, its crystals change from α type to β type, and at the same time, the volume expands and easily breaks into powder. Through grinding and screening producers, can achieve separation of spodumene and gangue minerals.
(4) Heavy medium separation (HMS / DMS)
Since the difference in density between spodumene and associated gangue minerals is not large, gravity separation methods such as jigging, spiral beneficiation and shaker beneficiation are not suitable for the process of spodumene ore. However, heavy medium separation or heavy liquid beneficiation is an effective method for spodumene ore. Heavy medium separation method has been used in the production of lithium mines in South Dakota and North Carolina.
(5) Magnetic separation method
Magnetic separation is often used as an auxiliary method to improve the concentrate quality of spodumene. For example, the spodumene concentrate produced by the flotation of North Carolina, USA, is high in iron and can only be sold as a chemical grade concentrate. In order to meet the requirements of the ceramic industry, the plant uses magnetic separation to remove iron. In addition, since iron-lithium mica has weak magnetic properties, magnetic separation can be used as the main method for producing iron-lithium mica concentrate.
Lithium mining cases and other mineral processing solutions you may interest in.
LATEST PRODUCTS
Designing an automatic gold collection machine sp…

The foot water pump is applied in developing worl…

The sand pump gold mining boat is a small gold mi…