Published time:28 June 2018
Gold mining is the resource extraction of gold by mining. In 2016, China claimed to be the world's largest gold producer with 463.7 tones. Due to high production of gold, the demand for gold mining equipment remained always high. Mining equipment comprises the wide variety that includes jaw crusher, hammer crusher, flotation cell, magnetic separation, impact crusher, rotary kiln, dryer, belt conveyor, ore beneficiation and vibrating feeder, drum screen, mixer, concentrator, dust collector, cooler, and so on. Following is the list of the international suppliers for gold mining equipment.
1.Black Sheep Mining (California)
Real miners who find real gold run Black Sheep mining. It can help the customers in all aspects of gold and treasure hunting with a combined experience of over 40 years. It carries gold pans, sluice boxes, trommels, detectors, high bankers and more.
2.Yuba Industries/ Yuba Gold Fields (California)
They are the manufacturers of custom placer gold mining equipment for every stage of recovery. Yuba also provides consulting services for the Placer Mining Industry. Yuba Portable Labs are customized to meet customer's sampling and assay needs. Portable dry vansare fully stocked with all the required concentrating and assay equipment. The company is famous for its portable labs, processors, trammel and vibrating screens and wheels and jigs.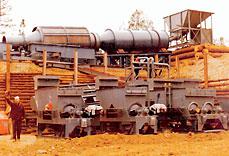 Figure 2 Yuba Gold Extraction Plant
3.Heckler Fabrication (USA)
Heckler Fabrication specializes in High Volume Accurate Gold Recovery. Heckler Fabrication offers custom Highbanker, Power sluice units as well as hand sluices that come with a no-nonsense approach to high volume and efficient gold recovery. No gimmicks just proved riffle designs and sturdy construction.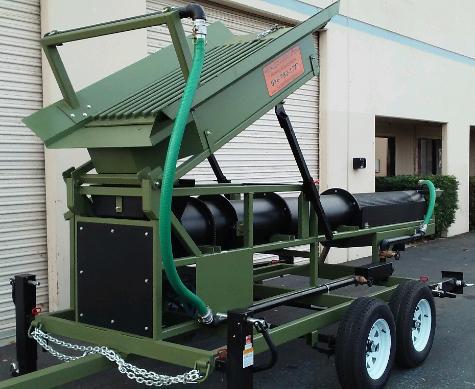 Figure 3 Extended Scrubber Barrel
4.Falcon Concentrators (Canada)
Industrial quality gravity Concentrators and Separators from Falcon Concentrators for fine mineral recovery including gold, Silver, Platinum, Tantalum, and more.
5.911Metallurgy Corp. (USA)
They have the pilot-plant scale mining operation or 'artisanal' mining operations with a focus around under 500 TPD what mining professionals consider ideal for the target market. Metals that can be extracted include gold, silver or other of the precious group as well as the classic base metals; copper, lead, zinc, nickel, molybdenum. Much of their ultra-small scale equipment allows to process from just a few kilos (pounds) per day and work on ones passion for a small budget. The company sells mineral processing equipment starting from crushing, grinding, classification, dredging, gravity separation, flotation, pumps, water treatment and smelting. A line of ovens, furnaces and laboratory equipment is also available.
Figure 5 Gold Dredge
6.Sand Away Gold Recovery Systems
It is the manufacturer of the Sand Away TM Gold/Black Sand Separator & the Sand Away TM Double Decker Gold Recovery System.
The Sand Away is a low-cost high/efficiency black sand gold separator and mini high banker sluice designed with the recreational prospector in mind. The Sand Away is the most versatile and most adjustable gold recovery system for the money on the market today. The double-decker design provides nearly 4′ of sluice length and the unique converging upper deck and diverging lower deck keeps the material focused down the middle of the sluice while separating out the lighter material more effectively than straight chute systems. Exclusive hinged design allows complete adjustment of angles on both levels for achieving the perfect angle/flow for varying types of material and hardness of water.
7.Oro Industries Ltd.
They design and fabricate specialized gold mining equipment. Oro Industries, expert designers, and fabricators of a complete line of commercial ore processing equipment for both alluvial and hard rock applications. Each one of their designs incorporates operational features and details that only miners can appreciate. All of their equipment is rugged, commercial duty and designed for maximum efficiency, simple operation, and low maintenance. Equally important, they spec one's equipment to suit their site, their mine, and their ore matrix. A customer can harvest more gold in less time with fewer hassles. They are also the manufacturers of the Helix Gold Spiral, Low-G Horizontal Centrifuge, and Mobile Placer Plants.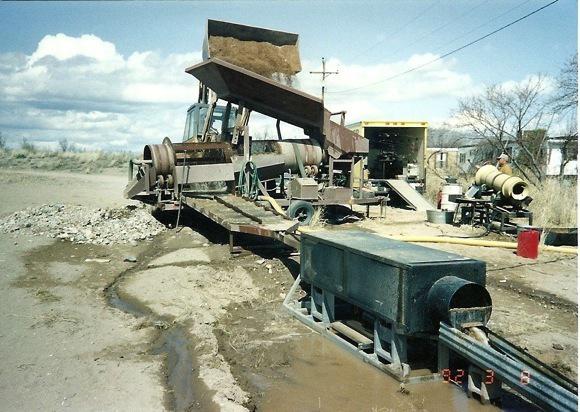 Figure 7 Portable Placer Mining Plant
8.DOVE®Equipment & Machinery Co., Ltd., (Thailand)
This company carries the experience and expertise in mining &equipment manufacturing for over 45 years. They manufacture and provide a complete range of surface mining equipment and mining accessories. They provide instrumentation for either secondary (placer) or primary (hard rock) deposits for processing and recovery of various metals and minerals including Precious Metals, Precious and Semi-Precious Stones, Base Metals, Ferrous and Non-Ferrous Metals, Noble Metals and Heavy Metals.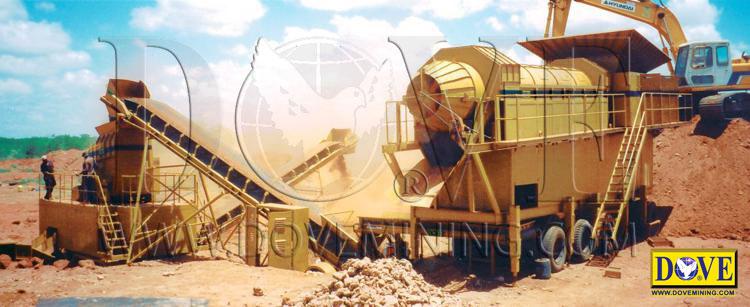 Figure 1 Dry Mining Plant
9. JXSC mining machinery
10. Walker pumps
LATEST PRODUCTS
Designing an automatic gold collection machine sp…

The foot water pump is applied in developing worl…

The sand pump gold mining boat is a small gold mi…