Published time:29 June 2018
As is known to all, Angola is very richful in Diamond ore, it is one of the Top 10 biggest diamond mines in the world. The Catoca diamond mine in Angola ranks as the fifth biggest diamond mine in the world. So diamond ore mining is very active in Angola.
Now the diamond ore mining adopts modern diamond mining equipments, especially the diamond washing plant technology is very mature, able to meet almost all the miner's diamond washing requirements, suitable for most of the diamond ore in Angola.
In Angola, There has one famous big diamond ore mining Group, one of the leaders of the diamond mining industry in Angola, company name as below:
Parent Company: SOCIEDADE MINEIRA DO CHITOTOLO. LDA
Sub-Company SOCIEDADE MINEIRA DO CUANGO LDA
Sociedade Mineira company has been in diamond ore mining for many years, has extremely professional experience at diamond washing plant, and has its own big engineer and worker team. They have several diamond mines at Angola.
JXSC mine machinery Company has a good opportunity and honor to cooperate with Sociedade Mineira, JXSC has become the most important and long term supplier for their diamond washing plant since 2015.
JXSC Mine machinery company (www.jxscmachine.com) has more than 30 years of professional experience at diamond washing plant, can design a complete set diamond washing plant flowchart, provide full set diamond mining equipment, send an engineer to the diamond mine site for diamond washing plant installation and commissioning guidance. Have already built many diamond washing plant in Angola, South Africa, Russia, Brazil, Boz wana, etc.
JXSC have provided 5 sets 200 tph capacity heavy duty diamond washing plant to Sociedade Mineira company, the main machines of each plant include Storage Bin, Vibration Feeder, Trommel Scrubber Washing machine, High-frequency vibration screen, belt conveyor, water pump, etc. Slurry pump for sale – Walker Pump
The diamond washing plant is with high quality standard, especially for the trommel scrubber washing machine is JXSC's advantage product. Can product as per miner's requirement, make it with rubber lined plates, PU screen, rubber tyres driving,ect.
Plant Layout picture as below :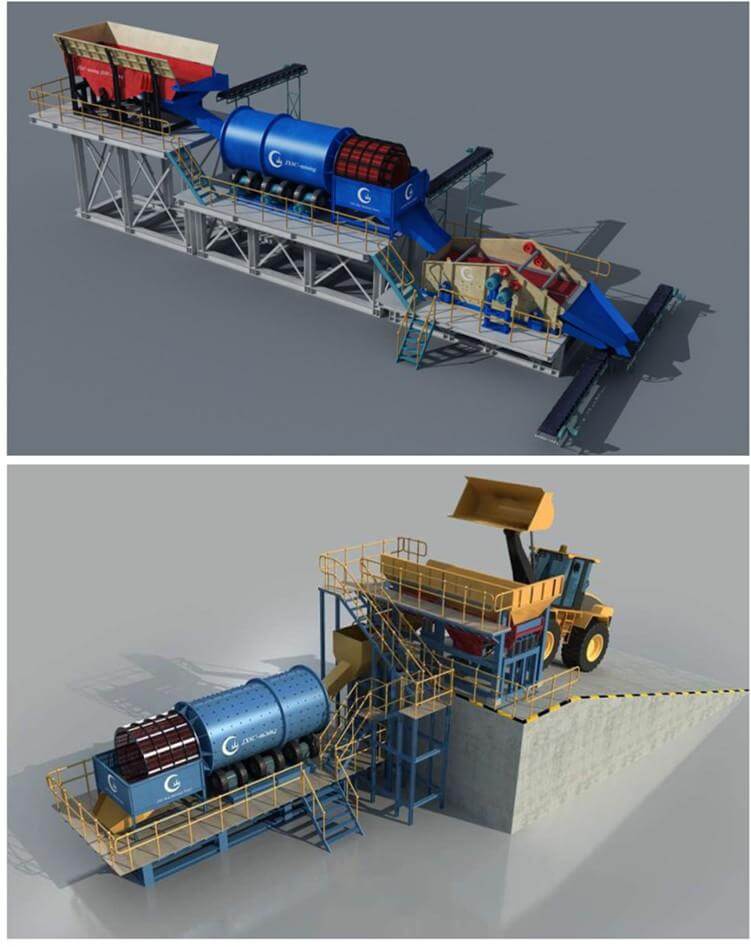 Angola 200TPH diamond washing plant mine site working picture as below, chief engineer Mr.Lee from JXSC company is servicing at Sociedade Mineira company's 200 tph diamond washing plant, he has more than 15 years professional experience at diamond washing plant, Sociedade Mineira is very satisfied with JXSC equipment quality and after-sale engineer service.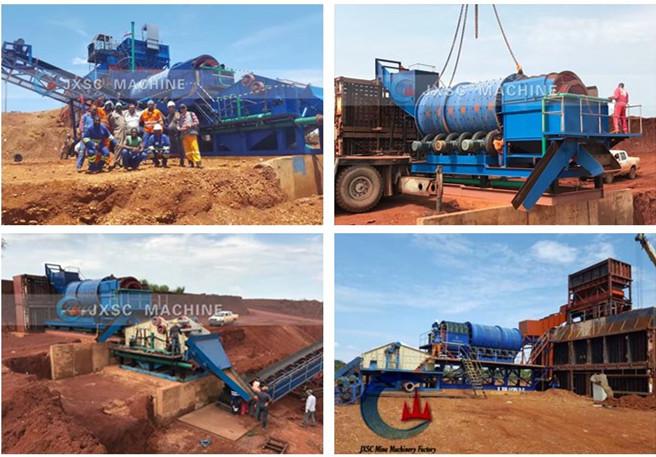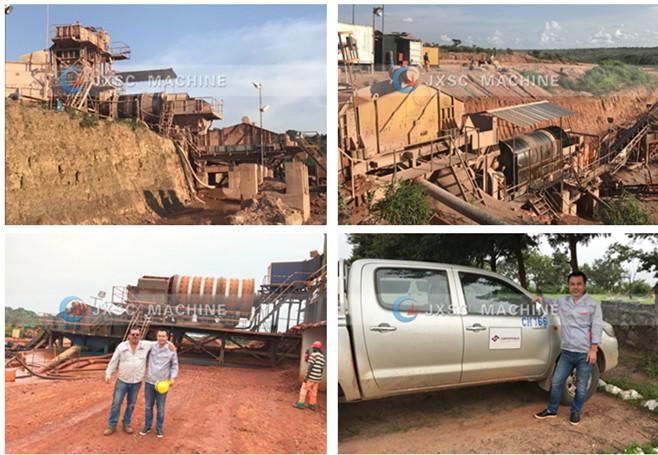 LATEST PRODUCTS
The automatic gold panning machine is a mineral p…

Planetary ball mill is mainly used in fine grindi…

Laboratory Automatic Mortar Grinder is mainly use…