Published time:16 April 2019
Correct Operation of Jaw Crusher
Jaw crusher, as one of the modern crushing equipment, has a great crushing capacity and wide application. Generally, working as a medium crusher, it is a standard crushing machine for the mining process and aggregate processing, quarry plant, etc. The correct operation directly affects the jaw crusher working effect and service life. The summary of correct operation matters needing attention as follows. Jaw crusher for sale
Central parts of jaw crusher have the frame, eccentric shaft, belt, freewheel, moving jaw plate, side guard, elbow plate, the back seat of elbow plate, adjusting screw, reset spring, fixed jaw plate.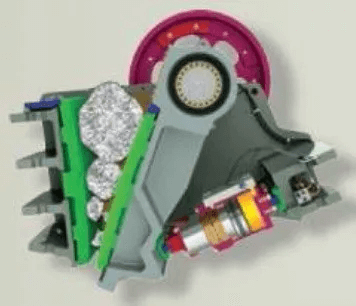 1 No load startup
The crusher needs to start up when no loading, after running for a while, gradually increase ore feeding. If the crusher makes an unusual sound, it should stop running, find out the reasons.
2 Blocking
At sometimes, large size rock plug up the feeder mouth, if in the event of lock, rolling-over the large stone make feeder mouth free at first. If blocking in the crusher chamber, it should stop feeding until the chamber is clear. For Your Attention, it is strict that use specialized tools to clear the obstruction instead of using a hand.
3 Feeding
It is essential that keep a steady status of material feeding and processing; crusher chamber cannot be allowed to full fill with stone material, meanwhile, prevent irrelevant object such as a drill, shovel entering the crusher.
4 Lubrication
Lubricating oil helps the smooth and efficient operation of the machine. What's more, the eccentric bearing temperature cannot exceed 600 °c.
5 Maintenance and repair
Check the wear of the discharge mouth regularly, adjust the size of the discharge port in time according to the wear condition. Besides, replace the wear parts on time.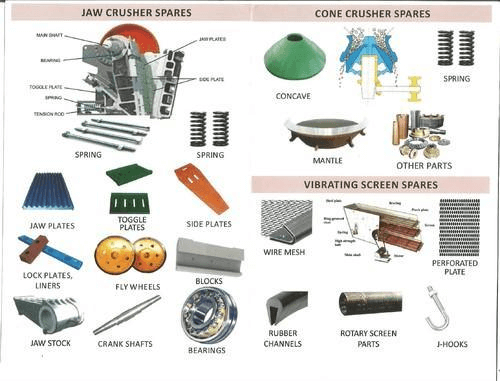 JXSC, years of stone crusher manufacturer, provider of jaw crusher globally, prepare a wear-resistant part for replacement. Contact us to get a quotation for crushing plants and machines.
LATEST PRODUCTS
The mobile vibration sand screening and conveying…

Trommel sand screening machine is a kind of scree…

The spiral sand washing and screening integrated …