Published time:19 June 2019
South Africa has led global gold production for more than one century, but eventually lost its place as Africa's largest gold producer to Ghana.
High costs, frequent strikes and the geological challenges of mining the world's deepest gold deposits are reducing South Africa's gold production. Meanwhile, Ghana is benefiting from low-cost mines, more friendly mining policies and new development projects.
AngloGold Ashanti and Gold Fields, the South African Gold giants, are also shifting its focus to other countries such as Ghana, where mines are cheaper and easier to exploit.
Ghana also has some of the world's largest gold miners, including the No.1 Newmont.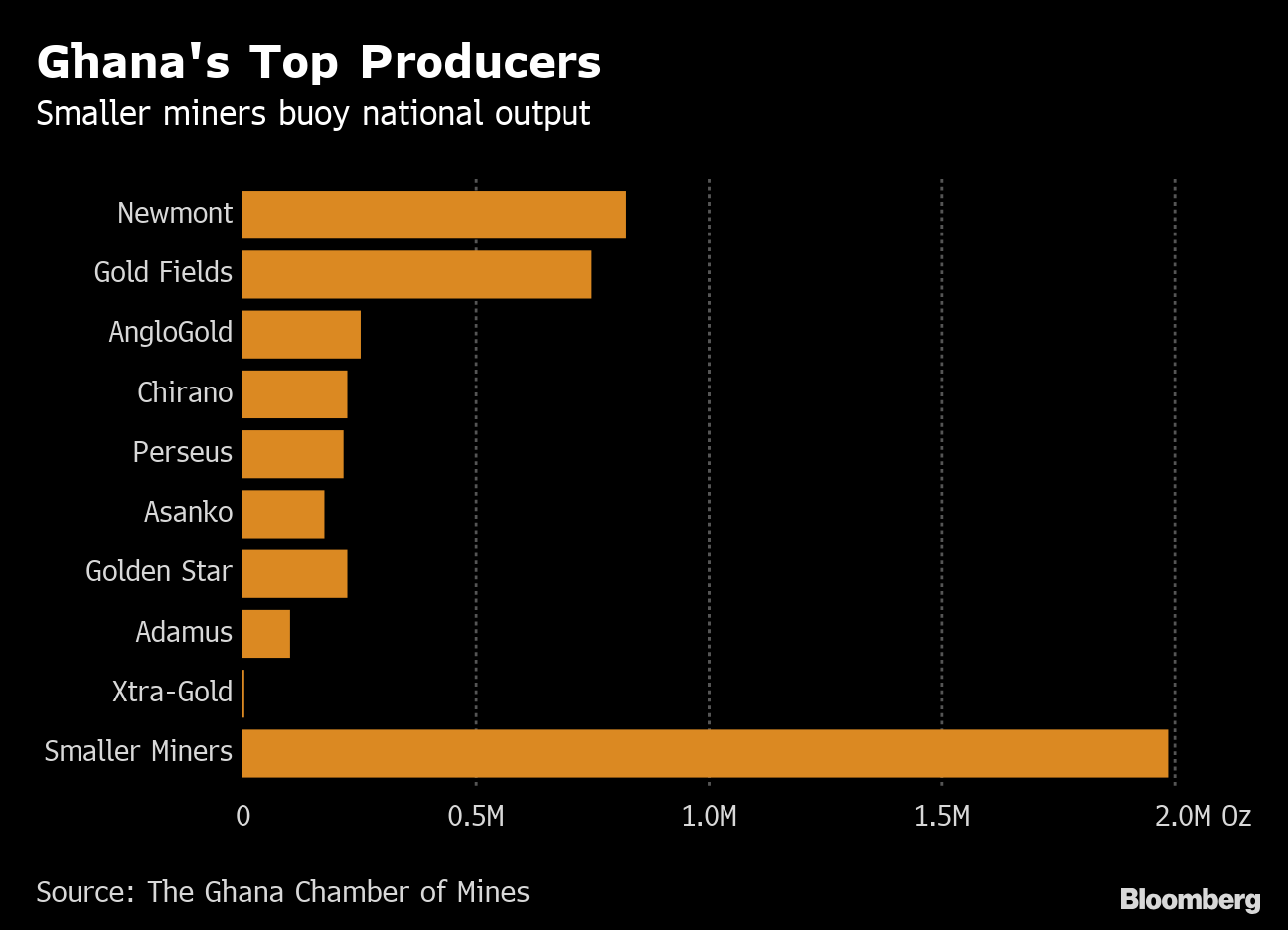 Photo source: Bloomberg
Gold production in Ghana jumped 12 percent in 2018, according to the data from the Ghana Mines Association.
Gary Goldberg, Chief Executive of Newmont, said in an interview: "The assets in Ghana are an important part of our portfolio and from a geological perspective we see great potential for continued expansion of mining resources, and we are happy to do business in Ghana.
If the Obuasi mine at AngloGold Ashanti were restarted, it would take Ghana's gold production to the next level. OBUASI's gold production is expected to be between 350,000 and 450,000 ounces a year for the first 10 years of operation.
Gold Fields, a Gold mining company that has operated in Ghana for 26 years, says the Ghanaian authorities know how to create a good business environment. Ghana lowered its corporate tax rate in 2016 and set the company's royalty fee from a fixed level of 5 percent in 2017 to float based on the gold price.
Sven Lunsche, a spokesman for Gold Fields, said the Ghanaian government's free 10 percent stake in all mining companies was a measure of investment security.

Gold mining equipment for sale! 40 years of mining machine manufacturer – JXSC
LATEST PRODUCTS
The 5 Deck High-frequency Screen is arranged in s…

The mobile vibration sand screening and conveying…

Trommel sand screening machine is a kind of scree…