Published time:25 May 2019
Crusher machines play an important role in the mines, metallurgy, building materials, quarrying, recycling, chemical and so on industries. According to the difference of structure and working principle, the rock crushers are mainly divided into jaw crusher, cone crusher, roller crusher, impact crusher, etc. The jaw crusher usually the primary crusher for in the crushing plant, to reduce the large ore lump to smaller particles for the next stages of fine crushing, grinding. The model selection of crusher is determined by the opening gap, moisture, capacity, and other factors. How to choose a jaw crusher? Get professional help from JXSC engineers.
Types of jaw crusher

1 Single toggle swing jaw crusher
The main parts of the swing jaw crusher are stationary jaw die, movable jaw die, impellor, eccentric shaft, toggle plate.
Single toggle jaw crusher with simple structure, high crushing ratio, is suited for crushing large hard rock. Besides, swing movement won't cause much abrasion on the movable die, thereby easy to maintain. But it is affected by tiny spaces and transport conditions especially in the remote area because of its large volume and heavyweight. There is a trend that a double toggle jaw rock crusher is gradually replacing the single toggle one.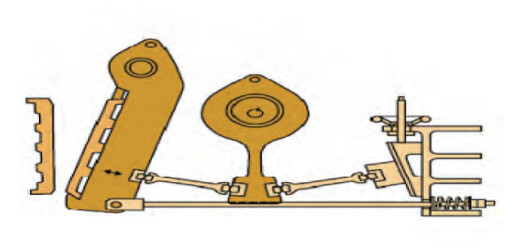 2 Double toggle jaw crusher
The double toggle jaw crusher has two forms of working direction: one is a swing motion toward the fixed die plate, and the other is a vertical motion because of the rotation of the eccentric shaft.
Through adjusting the movable die suspension and support mode, the processing capability, power consumption, liner wear, and moving stroke can be optimized. Double toggle crusher is smaller than a single toggle crusher, is widely used at home and abroad for its lesser price, simple structure and reliable operation.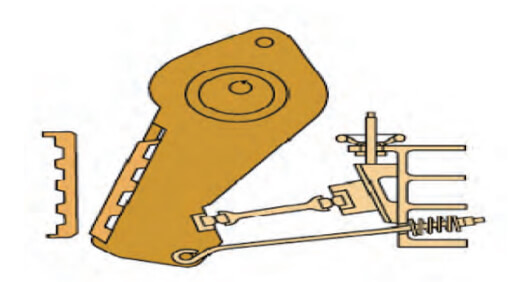 3 Double cavity jaw crusher
This type is design firstly by experts of Germany, it also has two types as single toggle double cavity jaw crusher and double toggle double cavity jaw crusher.
The eccentric shaft deployed in the lower part of the crusher and the movable part divides into two working surface, which is respectively composed of two independent crushing cavities with the fixed jaw die. With the rotation of the eccentric shaft, the left and right crushing cavity alternatively to do crushing work, that is, crushing and discharging processes are don't affected by the swing jaw.
You may be interested in jaw crusher VS gyratory crusher, and the operation tips for jaw crusher.
LATEST PRODUCTS
The mobile vibration sand screening and conveying…

Trommel sand screening machine is a kind of scree…

The spiral sand washing and screening integrated …